SPECIALIZING IN
Real Estate Law
Real Estate & Business Litigation
Real Estate & Business Transactions
Civil Litigation, Arbitration & Mediation
Real Estate Brokerage Law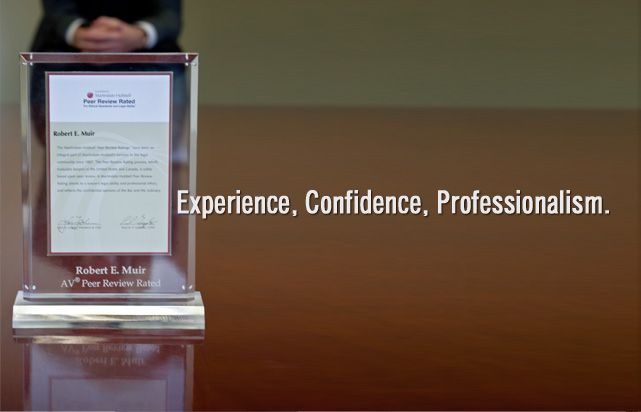 SPECIALIZING IN
Real Estate Law
Real Estate & Business Litigation
Real Estate & Business Transactions
Civil Litigation, Arbitration & Mediation
Real Estate Brokerage Law
Law Offices of Robert E. Muir
110 WEST A STREET, SUITE 625, SAN DIEGO, CA 92101-3707 | (619)231-6500 | rm@muirlaw.com
Law Clerk: David Y. Schroeder
David Schroeder received his J.D. from the University of San Diego Law School, a B.A. from Vanderbilt University, and an M.B.A. from Tulane University. David is a former CPA and financial statement auditor who currently serves as a Law Clerk.
Legal Assistant: Olga Garcia
Olga Garcia has worked for Mr. Muir since 1993 as a Legal Secretary and Legal Assistant. Prior to this, she worked as a Legal Secretary for eight years with another law firm.